34lb Matrix Carbon Fiber Folding Electric Wheelchair lightweight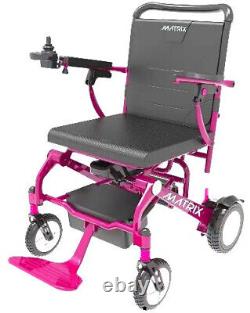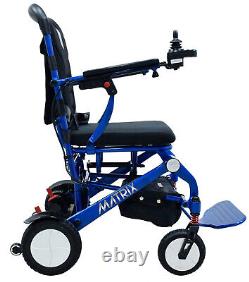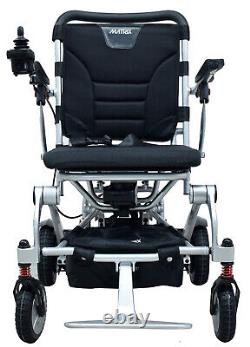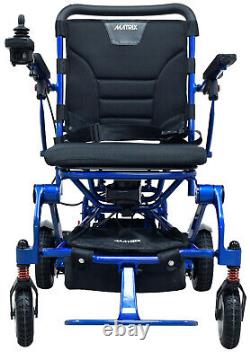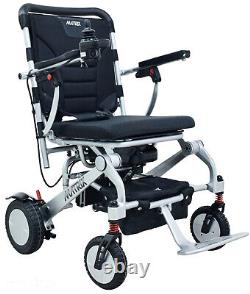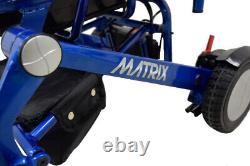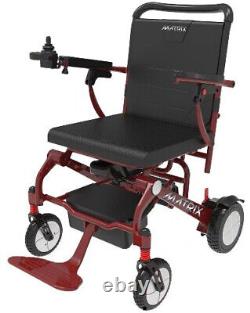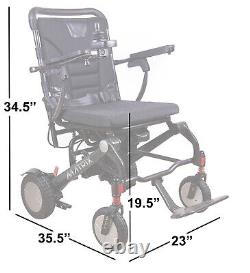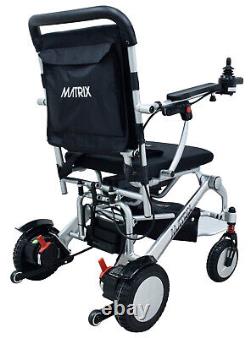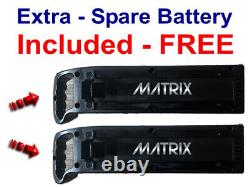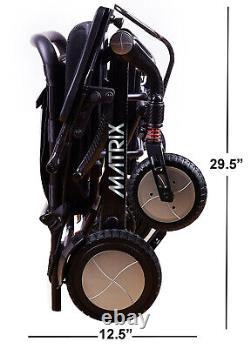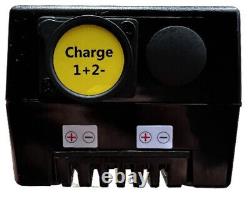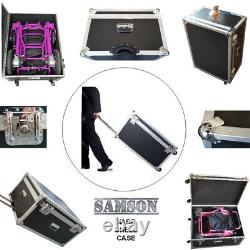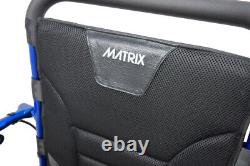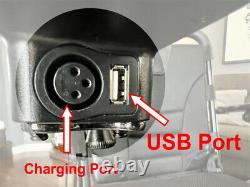 PLEASE MESSAGE US THE COLOR PREFERENCE DURING CHECKOUT. Stop worrying about who would repair your wheelchair or how you would get your wheelchair to them. We will send a trained professional repair technician directly to your home in the event your wheelchair should need repair. We cover the entire United States.
The map below indicates the location of our service affiliates. Extra Lithium Battery Pack Free. DX Halogen Head Light With Dual Pitch Horn Free.
All Weather Protective Nylon Travel Cover With ID Window Free. Keep It New Touch Up Paint Free.
Flip Up Adjustable Arm Rest Free. Auto Open Umbrella With Mounting Bracket Free. Send us a message with with all information on what your interested and we will respond with your new total with any price changes if any are necessary Thank you!
WE ABSOLUTELY PRIDE OURSELVES IN THE BEST POSSIBLE CUSTOMER SERVICE, AND WILL WORK CLOSELY WITH YOU TO ENSURE THAT ANY PROBLEMS YOU MAY HAVE ARE RESOLVED AS QUICKLY AS POSSIBLE. The Matrix Is Easily The World's Lightest Power Wheelchair, Weighing Only 34 Pounds With A 18 Inch Wide Memory Foam Seat And A Weight Capacity Of 300 Pounds. The Matrix Is Made Out Of Carbon Fiber And It Is Five Times Stronger Then A Conventional Power Wheelchair Made Steel Weighing Up To Five Times As Much. The Matrix Portable Power Wheelchair Also Easily Folds Into A Small Compartment With A Width Of Only 12.5 Inches Allowing It To Fit In The Trunk Of'Any' Car And Can Be Taken On A Plane As Carry On Luggage. Did You Know Carbon Fiber Is Five Times Stronger Then Steel & Five Times Lighter.
Or Some Time Now Portable Power Wheelchairs And Portable Scooters Have Been Available Weighing From As Little As 73 Lbs To 198 Lbs. The World Has Never Seen A 34 Lbs Power Wheelchair Until Now. The Matrix Is Made Out Of Lightweight Strong Carbon Fiber. The Engineers Were Determined To Design A Spacious Comfortable Power Chair That Would Fold Into A Very Compact Space And That Would Weight Almost Nothing. Their Success Allow Us To Introduce The Matrix Carbon Fiber Power Wheelchair. Non Marking Flat Free Tires Means You Can Drive It On Any Surface Without The Concern Of Leaving Any Marks.
Both Front And Rear Wheels Of The Matrix Carbon Fiber Wheelchair Are Equipped With Non-Slip Grips. Additionally, The Quality Polyurethane, Nylon Mix Tires Are Forever Flat Free So You Don't Have To Worry About Getting A Flat. Whether Your Indoors On A Plush Carpet, On A Wood Or Tile Floor. Or Outdoors On Grass, Gravel, Dirt Trail Or On A Concrete Surface The Matrix Carbon Fiber Power Wheelchair Is Built To Take You Where You Want To Go. Is There Any Assembly Required With The Matrix?
The Matrix Carbon Fiber Wheelchair Comes Fully Assembled! All You Need To Do Is Open The Box. The Batteries Already Have A Partial Charge So You Can Take It For a Spin As Soon As You Get It Out Of The Box.
The Matrix Has Two 150W Motors Providing A Full 300W Of Power. Both Motors Are Brushless Electromagnetic Motors That Use The All New ATS (Advanced Torque System) For Delivering Maximum Power When Going Up Steep Inclines. The Matrix Will Always Go The Speed That You Want Allowing Users To Easily And Smoothly Accelerate Or Move Slowly And Stop Right Away When Needed.
The High Torque Motors And Electromagnetic B raking System Means It Won't "Run Away" While Going Down A Hill, Yet There Is Plenty Of Power For Going Up An Incline. The Motors And The Entire System Are Weather-Resistant. Let's Not Forget The Importance Of Comfort. The Matrix Carbon Fiber Wheelchair Has A Memory Foam Cushion On The Seat And Flexi-Foam Cushion On The Backrest. The Seat Cover Is Made From Wicking And Is Safe To Put In The Washer.
It Is A Stain Resistant Quick-Dry Breathable Mesh Material. To Further Enhance The Comfort Of Your Matrix, The Seat Cushion Cover Has A Anti-Slip Surface Making You More Comfortable And Secure In The Seat.
There Is Also A Fully Adjustable Seatbelt Built In That Can Easily Be Hidden Away When Not In Use. You May Notice The Red Leaver On The Inside Of Each Motor In The Picture To The Left. These Levers Allow You To Operate The Matrix Carbon Fiber As A Push Wheelchair (Freewheel Mode), Or Motorized Power Wheelchair With The Simple Flip Of A Leaver. The Matrix Shown In The Color Silverado Silver Is Simply Stunning And Easy To Keep Clean. It Is Easy To See Why It Is The Most Popular Color Among Users.
The Caribbean Blue Is The Next Most Popular Color However The Inferno Red, Perfectly Yellow, Jet Black & Rosy Pink are All Amazing Colors. The Matrix Is Only 34 Lbs With A 300 Pound Capacity, 18 Inch Wide Memory Foam Seat, Fully Adjustable Anti Tip Wheels, With Reinforced Arm Rest, Meaning Users Can Place Their Entire Body Weight On The Arm Rest And The Arm Rest Will Support Them.
All This And Is Made Out of Carbon Fiber. The Matrix Has Lots Of Room When Completely Unfolded. With A Seat Height Of 19.5 Inches, 18 Inch Wide Seat And Seat Depth Of 17 Inches Providing Users With Plenty Of Space And A High Level Of Comfort. Arm Rest Fold Up Completely Out Of The Way For Easy Side Entry / Exit. The Matrix Carbon Fiber Wheelchair Easily Folds Into A Small Compact Space That Will Fit In The Trunk Of Any Car And The Fact That It Only Weighs 34 Pounds Allows Taxi Drivers Or Uber Drivers To Treat It Just Like Luggage By Placing It In The Rear, Trunk or Hatch Of The Vehicle They Are Driving. Airlines Know & Love The Matrix As It Is Both FDA & FAA Approved Allowing It To Be taken On Any Commercial Airline. The Matrix Folds Up So Compact It Can Be taken On As Carry On Luggage And Will Even Fit In The Overhead Compartment. Both Front And Rear Suspension Provides A Smooth Ride On Both Hard As Well As Rough Surfaces. Front And Rear Suspension Also Makes The Matrix Safer As It Is Far More Stable When On Rough Surfaces.
Rear Suspension Shown To The Left Is Yet One More Feature That Is Normally Unheard Of On A Lightweight Portable Power Wheelchair. The Front And Rear Suspension Makes Driving The Matrix A Pure Pleasure. Easy One Touch Locking Mechanism That Allows Users To Easily Fold & Unfold The Matrix Carbon Fiber Power Wheelchair.
Highly Adjustable Anti Tip Wheels That Provide Yet Another Level Of Safety & Security. Adjust The Anti Tip Wheels To Your Liking In And Out With No Need For Tools. The Matrix Is Powered By Two ATS (Advanced Torque System) 150-Watt Motors Providing Plenty Of Power - Even While On Inclines, Declines, As Well As Rougher Bumpy Surfaces. The Matrix Carbon Fiber Wheelchair Comes With A Extra Lithium-ion Battery Pack. The 2nd Battery Pack Is Included Free And Provides A Strong Piece Of Mind When Traveling Any Long Distances. Note: Battery Can Be Charged On The Matrix Or Independently On Its Own When It Is Off The Matrix. Having A Extra Battery Not Only Doubles The Distance You Can Travel. More Importantly It Give You A Sense Of Security Knowing Your Not Going To Be Stuck Somewhere With A Dead Battery! Reflectors Both Front And Back Make Operating The Matrix Much Safer Proving A Far Great Visibility For Vehicles To See You When Crossing The Road Or Navigating Through A Parking Lot. The Matrix Lithium-ion Battery Pack Gives Users The Option To Charge It While On The Matrix Or You May Charge The Battery Off The Matrix. It Snaps Off In A Few Seconds And Can Then Be Charged Directly. The All New Matrix Carbon Fiber Wheelchair Performs Very Well In All Conditions Both Indoor Tight Spaces As Well As Outdoors On Hard Rough Surfaces. The Matrix Carbon Fiber Motorized Wheelchair Has A Weight Capacity Of 300 Lbs And Amazingly Only Weighs 34 Lbs. Made Out Of Carbon Fiber, The Matrix is Lightweight, Strong, And Capable. Top Speed Is Up To 5mph. On The Bottom Of The Joystick, You Will Find The Speed Controls, As Pictured Below. You Can Also Sound The Built-In Horn (Top Right), And Get An Immediate Indication Of The Battery Levels Too (Top Of Joystick). Lightweight Portable Scooters Have Been Available For Some Time Now, Yet Their Are Many People That Do Not Have The Ability To Drive A Scooter As It Requires The Ability & Strength To Steer Similar To A Bicycle. The Matrix Carbon Fiber Power Wheelchair Utilizes A State Of The Art Joystick Controller That Allows A User To Navigate And Drive It Using Only One Finger. The Matrix Is Equipped With A Smooth Sense Soft Touch Joystick That Allows Users To Control And Navigate The Matrix With Ease And Precision. The Joystick Has A Horn, Battery Gage Indicator As Well As A Digital Up & Down Speed.
The Further You press the joystick knob, the more power the chair has and the faster it goes. By applying just a small bit of pressure to the joystick knob, you can go slowly and have perfect control. On The Front Of The Joystick You Will Find Both The Charging Port To Charge Your Matrix As Well As A. The Samson is a Taylor made (Hard Shell Case) specifically designed to provide the perfect protection for the Matrix when traveling. Now you no longer need to worry about whether the airlines will damage your Matrix Carbon Fiber Power Wheelchair when traveling.
The Samson (Hard Shell Case) almost entirely eliminates the possibility of damage to the Matrix. Size: 36.5" X 26" X 17. This item is in the category "Health & Beauty\Medical & Mobility\Mobility/Walking Equipment\Wheelchairs". The seller is "showcase-mobility" and is located in this country: US.
This item can be shipped to United States.
Power Source: Electric, Electric/Battery
Color: Multicolor
Material: Carbon Fiber
Item Length: 35.5
Number of Speeds: 5 Mph
Top Speed: 5 mph
Suitable For: Indoor, Outdoor, Sports
Brand: Matrix
Personalize: Yes
Type: Power Wheelchair
Battery Life: 3 1/2 hours (using one battery)
Manufacturer Warranty: 2 Years Parts - One Year Labor
Labels & Certifications: ADA Compliant
Maximum Load Capacity: 300 lb
Age Group: Adult, Senior, Teen
Features: Lightweight
Number of Wheels: 4
Country/Region of Manufacture: Unknown
Power: 300 Watt Brushless / 24v
Item Width: 23 Inch
Item Weight: 34 Pounds
Personalization Instructions: Free customization!