Evolution Folding Electric Wheelchair Lightweight Portable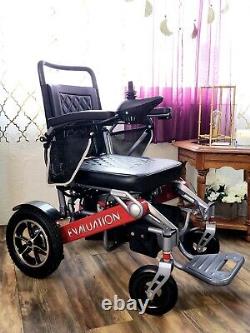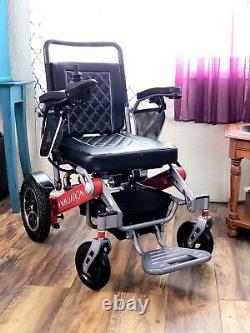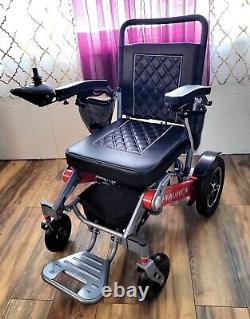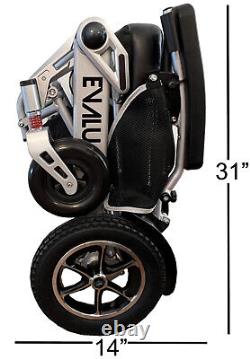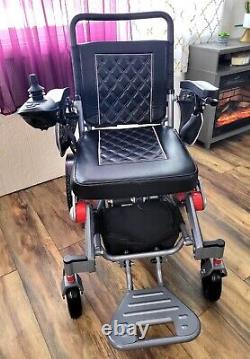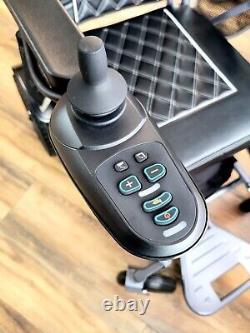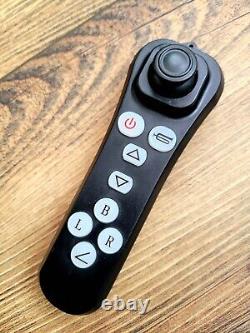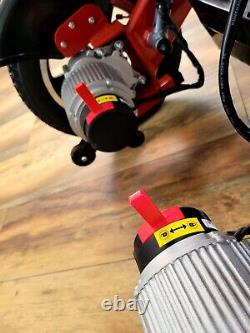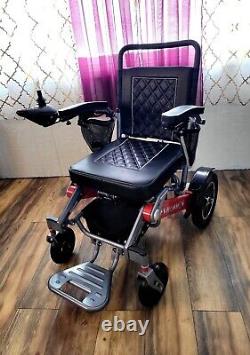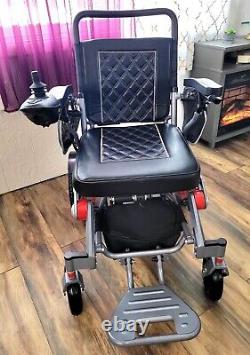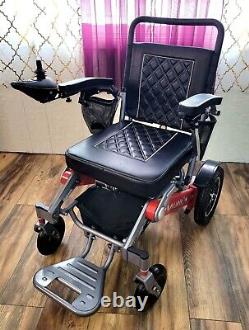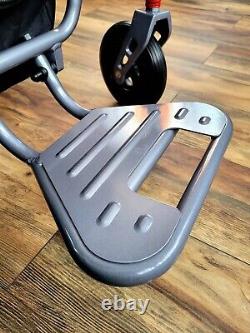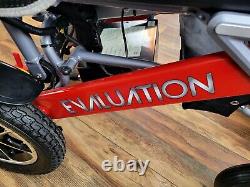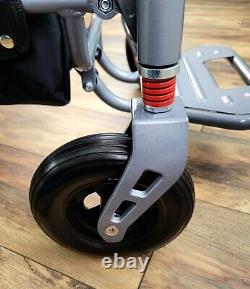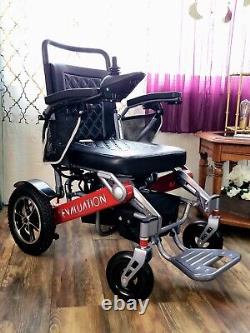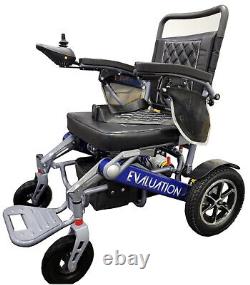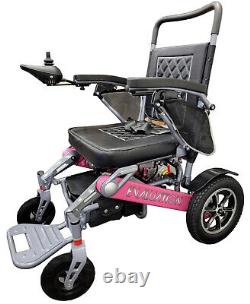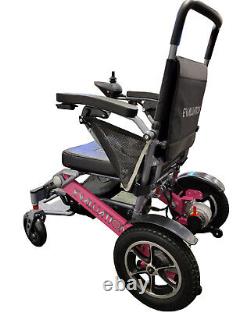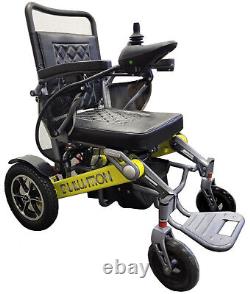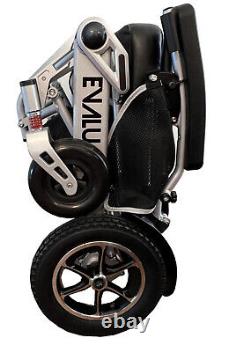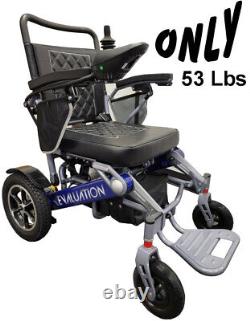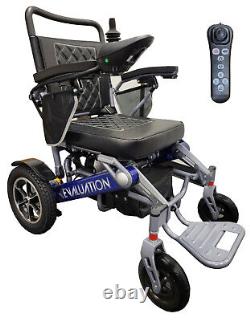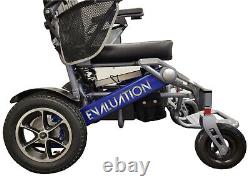 Excellent, new condition with no wear. PLEASE MESSAGE US THE COLOR PREFERENCE DURING CHECKOUT. Stop worrying about who would repair your wheelchair or how you would get your wheelchair to them. We will send a trained professional repair technician directly to your home in the event your wheelchair should need repair.
We cover the entire United States. The map below indicates the location of our service affiliates. Keep It New Touch Up Paint Free. Auto Open Umbrella With Mounting Bracket Free.
Heavy Duty Nilon Cover, Free. Send us a message with with all information on what your interested and we will respond with your new total with any price changes if any are necessary Thank you! WE ABSOLUTELY PRIDE OURSELVES IN THE BEST POSSIBLE CUSTOMER SERVICE, AND WILL WORK CLOSELY WITH YOU TO ENSURE THAT ANY PROBLEMS YOU MAY HAVE ARE RESOLVED AS QUICKLY AS POSSIBLE. The Evaluation Evolution Fully Automatic Folding Power Wheelchair is here and it has truly earned its name as this power wheelchair has evolved into the most technically advanced power wheelchair in the world. First and foremost it is extremely stable with a 400 pound capacity.
The unique wireless remote that comes with it allows a care giver or family member full control of the wheelchair with a range of 100 ft. The Evolution folds up automatically with the touch of a button on the joystick or with the wireless remote. With front suspension and large rear tires the Evaluation Evolution delivers a super smooth ride even on rough terrain. The large rear knobby tires also provide plenty of traction even on slippery surfaces. Users have the ability to easily move the joystick controller from left to right in just a few minutes giving user the ability to choose to have the joystick on the left or right arm.
The unique wireless remote controller allows care givers and family members to turn the Evaluation Evolution into an Attendant Controlled power wheelchair giving them the ability to drive and navigate the wheelchair for a wheelchair user if ever needed. Folds up by itself with the simple push of a button. No need to bend over twisting your body attempting to fold! Now you simply push the button and the Evaluation Evolution folds in just seconds ta a compact size of 14" X 31" X 24.5. Double stitched diamond pleated leather memory foam seat is incredibly comfortable and durable.
The Evaluation Evolution is the only portable power wheelchair with full suspension. When driving the Evaluation you experience a smooth ride every time as the Evaluation is equipped with four point coiled springs at each and every wheel.
The push bar or back rest is unique to any other chairs as it is height adjustable. The flip up arm rests are not your normal arm rests. They will bear a users full weight giving them support when getting in or out of the chair. Adjustable anti-tip wheels provide a strong level of safety and piece of mind knowing that the anti-tip wheels will prevent any user from flipping backwards. Strong reinforced flip up folding arm rests & flip up foldable foot rest both fold up completely out of the way allowing a user to easily get in and out of the Evaluation Evolution auto fold power wheelchair.
The Evaluation Evolution has lots of power with two 250 watt motors proving a total of 500 watts of power. Users have all the power they need for going anywhere they wish to go. The Evaluation Evolution is made of a very strong light weight aircraft quality aluminum alloy and only weights 53 lbs with a capacity to accommodate a user weighting 400 Lbs.