Intelligent Lightweight Foldable Electric Wheelchair 4 MPH Speed Scooter Travel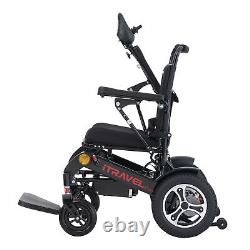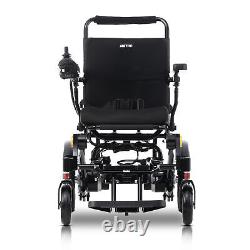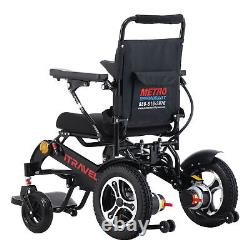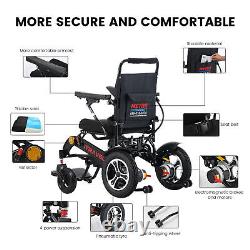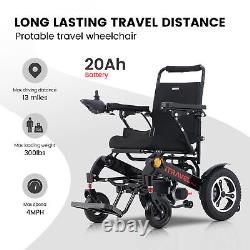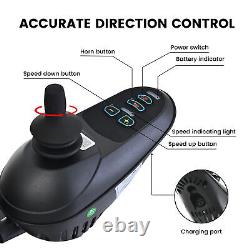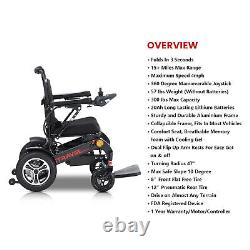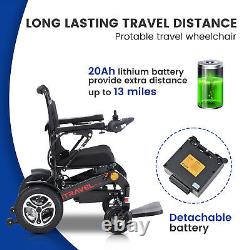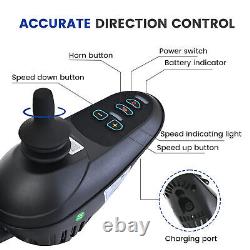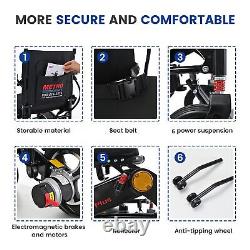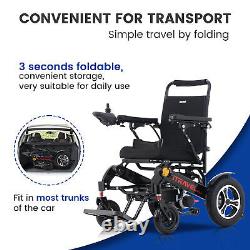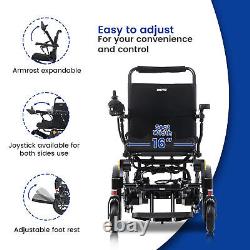 The frame of this electric wheelchair is made of aviation-grade aluminum alloy material, which is more durable and sturdy, and the weight capacity is up to 300lbs. The frame weight is only 57lbs, quickly folding within 3 seconds and easily fitting for car trunks. Equipped with the 2 auxiliary wheels, it is easier to push after folding. With its 360-degree joystick and speed controller, visual interface, the operation is very simple, just need two fingers, you can steer your wheelchair to drive in all directions. It can be easily fixed on the left or right armrest as your need. With the maximum speed of 4mph, the upgraded high-capacity 20AH Li-ion battery allows you to travel up to 15 miles per charge. You can charge it on the battery or on the controller through the charging port.
Thanks to the thickness memory foam cushion, high density, not easy to deform, which can reduce the back pain caused by prolonged sitting. In addition, the surface cooling gel material disperses heat and prevents bedsore. What's more, the armrest is designed by a human body mechanic, more comfortable and labor-saving, it is 90-degree turnover, easy to get on and off the wheelchair. Safe and Perfect for traveling. More powerful 200W dual motors, huge torque and power.
This wheelchair can challenge any terrains,, including grass, gravel, speed bump and more. Combined with 12 pneumatic rear wheel and upgraded 6 shock absorbers, it.
Brings you a comfortable driving experience. More importantly, the intelligent electromagnetic brake system, anti-tip wheels and seat belt ensure your safe travel. 24.4"17.32"31.89. AC 100240V, 50Hz, 1.55A.